There's a good reason why most men would need to purchase men's skincare products at least once in their lifetime.
Men's skin is thicker, more aggressive, and capable of generating more oil than women's skin when it comes to wrinkle depth. Several firms have created products with the goal of improving the appearance of healthy, smooth skin for men.
For most of us, we are selective when picking anti-ageing and dry skincare products that will be beneficial to our skin type. With our list, we hope you will have an easier time choosing the best men's skincare products that are suited for your individual needs.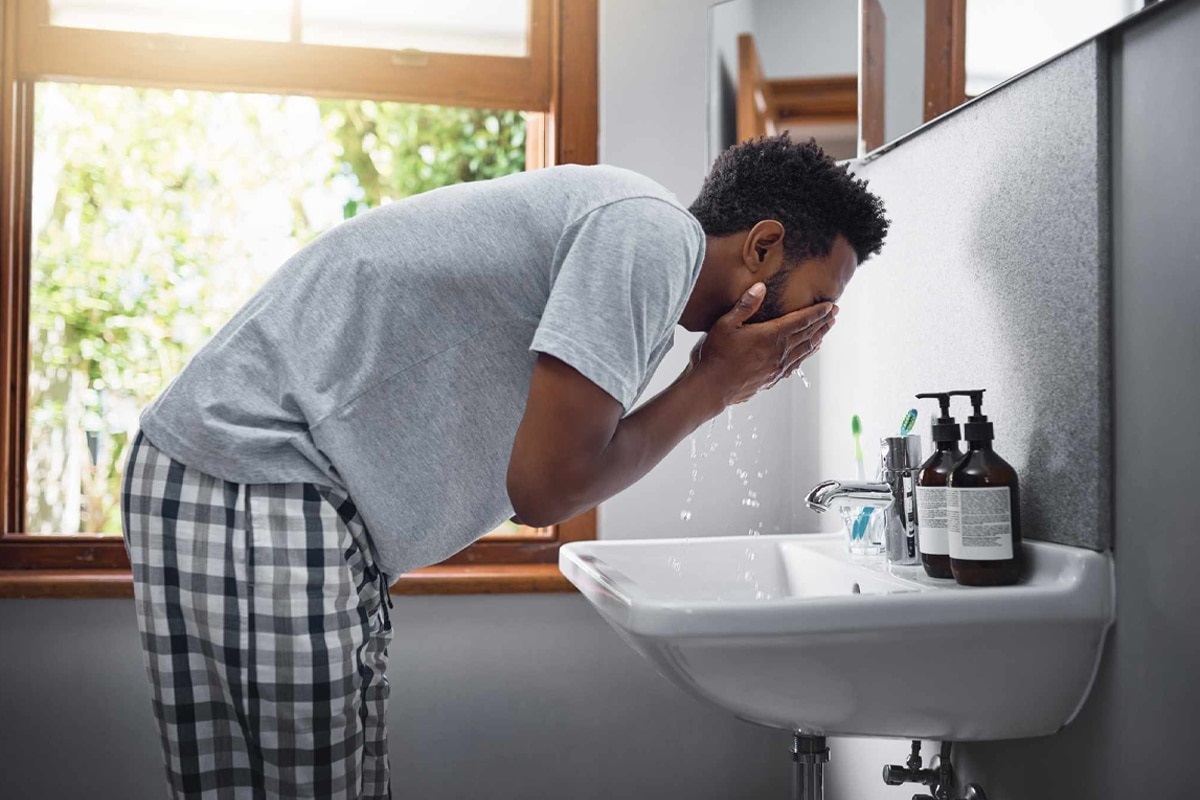 Men's Basic Skincare Kit in Australia
A men's basic skincare kit should be able to maintain a man's immaculate skin, accentuate their appealing features and project the man's relaxed temperament. Among the Australian men's skincare brands, we carry, we are sure you will find a skincare kit to your liking.
After all, these businesses are owned and operated by Australian-based entrepreneurs who share a dedication to quality that male clients will reap.
Our list of the finest Australian brands for men's skincare could be of assistance to get your skincare on the right track.
The Skills Skillset
It can be a great way to start your skincare lineup. Skillset is one of the best-branded products offered in the market. The Skills Skillset consists of a trio of ultima skin health products as follows:
1 x Anti-aging foaming face wash 100ml
1 x Auto-correct face serum 30ml
1 x Detox day face mask 75ml
Anti-aging foaming face wash
Greetings from the cleanest of the clean. With this foamy face cleanser, you don't have to worry about drying up your skin's natural barrier.
The hyaluronic king serum included in the kit contains over 40 active components that work together to give you the radiant, healthy skin you've always wanted.
Its auto-correct face serum aids in the reversal of ageing signs, the stimulation of collagen synthesis, and the lightening of the skin.
Medik8 The Essential CSA Kit for Men
You may look forward to a healthy future with The Essential CSA Kit. Simple steps lead to obvious results. This is an excellent package for individuals who are new to the CSA method.
In fact, it is the simplest CSA method we've found, using only two creams and a cleanser. This solution includes Surface Radiance CleanseTM, Daily Radiance Vitamin CTM, and Night Ritual Vitamin ATM.
The Surface Radiance Cleanse gently renews and cleanses the skin, leaving it noticeably smoother and with a more luminous glow.
Everyday Radiance, this vitamin C and sunscreen lotion is nourishing and protecting, which leaves the skin with a soft cashmere feel.
Moreover, vitamin A promotes a restful night's sleep. Following best practice, men's skin care australia treatment, the skin feels and appears softer and younger.
Charles + Lee Mr Last Minute
This kit will help you to take care of your face, hair and body in a low-fuss yet comprehensive manner. If you need hair, body, and face wash in one package, then this package is indeed for you.
Charles + Lee Mr Last Minute consists of:
50ml – Hair & Body Wash
50ml – Face Wash
5ml – Lip Balm
Baxter of California Travel Starter Kit
Bring your favourite Baxter of California goods in TSA-approved sizes in a navy blue canvas dopp bag wherever you go.
Pack includes:
Baxter of California After Shave Balm 60ml
Baxter of California Daily Protein Shampoo 60ml
Baxter of California Daily Face Wash 60ml
Baxter of California Super Close Shave Formula 60ml
Baxter of California Oil Free Moisturizer 60ml
With this set, you are ready to go anywhere, anytime you want. It is definitely a kit for the adventurer.
men-ü Selection Box Grooming Essentials
The men-ü Selection Box Grooming Essentials is an excellent way to become familiar with the men-ü product line. The Black Pepper & Bergamot Shower Gel and the Liquifflex are complementary items. However, you will quickly notice that every item in this selection box is essential to maintaining a vibrant and healthy appearance.
The package Includes:
Black Pepper & Bergamot Shower Gel 100ml
Shave Crème buddy tube 15ml
Healthy Facial Wash buddy tube 15ml
Matt 'Skin Refresh' Gel buddy tube 15ml
Facial Moisturiser Lift buddy tube 15ml
Matt Moisturiser buddy tube 15ml
3 Minute D-TOX buddy tube 15ml
Liquifflex buddy tube 15ml
Dermalogica Sensitive Skin Rescue Kit
With this kit's inclusions, sensitive skin will be soothed, hydrated, and protected from future flare-ups. This kit is a real saviour for users who have sensitive skin. This bundle includes three items:
UltraCalming Cleanser (a gentle cleansing cream)
UltraCalming Mist (a soothing, cooling spray)
Calm Water Gel (15 ml) (weightless water-gel moisturiser).
B. Do Men Need To Use Face Moisturiser?
Obviously, the answer is YES. No matter what your skin type, you will reap the benefits of having a top-quality face moisturiser that is designed for men's skin.
For Oily Skin – Charles + Lee Face Oil Free Moisturiser 100ml
This oil-free Moisturiser contains no gold and will not make you a better lover. It is, nevertheless, a great moisturiser for men.
Use this non-greasy, lightweight face moisturiser particularly if you are a man that has an oily skin tone. It combines oil-balancing sunflower oil and carrot seed extract to restore the skin's natural moisture levels without leaving an oily shine. A Moroccan oil scent with lemon and vanilla overtones will make you smell like a millionaire.
To Protect and Refresh Skin – men-ü Ultimate Shave / Skin Kit
It is one of the best men's skincare products in Australia that comes in an easy-to-carry compact travel bag! This skincare kit which doubles as a shaving kit represents a new four-step approach to men's skin health. The men-ü Facial Moisturiser Lift doubles as both an after-shave balm and moisturiser that is sure to leave your skin both protected and refreshed as it contains mint and menthol to keep you cool, calm and collected.
This package Includes:
Shave Creme 100ml
Healthy Facial Wash 100ml
Matt 'Skin Refresh' Gel 100ml
Facial Moisturiser Lift 100ml
Stripes Toiletry Bag
Dermalogica Clear Start Cooling Aqua Jelly 59ml
It's a non-oily moisturiser that leaves skin with a fresh and hydrated look. The water-like texture of this cooling face moisturiser for men keeps skin soft and nourished. A weightless product with a bioflavonoid component comparable to retinol can improve the skin. Hyaluronic Acid, which is present in many cosmetic products, keeps moisture in place.
For Ageing Skin – Natio For Men SPF 50+ Face Moisturiser 100g
When you apply this nutrient-rich daily moisturising lotion, your skin will benefit from daily hydration as well as good UV protection. This broad-spectrum UVA/UVB lotion, fortified with powerful plant nutrients and SPF 50+ sun protection, shields the skin from both sun damage and obvious ageing indications. The recipe is non-greasy and dries rapidly, making it ideal for individuals who want a clean sensation.
C. Okay, What's Next?
Skincare kits are sometimes half the price of regular-sized goods, you may build a thorough routine without breaking the bank. If you are looking to cover the essentials, the men-ü Selection Box Grooming Essentials has all the products you need to stay clean and look sharp. Should your skin need a bit of a helping hand we have got the Natio face moisturiser which both hydrates and protects your skin. Or, you may just be looking for a no-nonsense and effective moisturiser, in that case, look no further than the Charles + Lee oil free face moisturiser.
Whatever your skincare needs, Above the Collar has you covered, so check out our store to see all the other products we have to keep a man looking his best, wherever he goes!