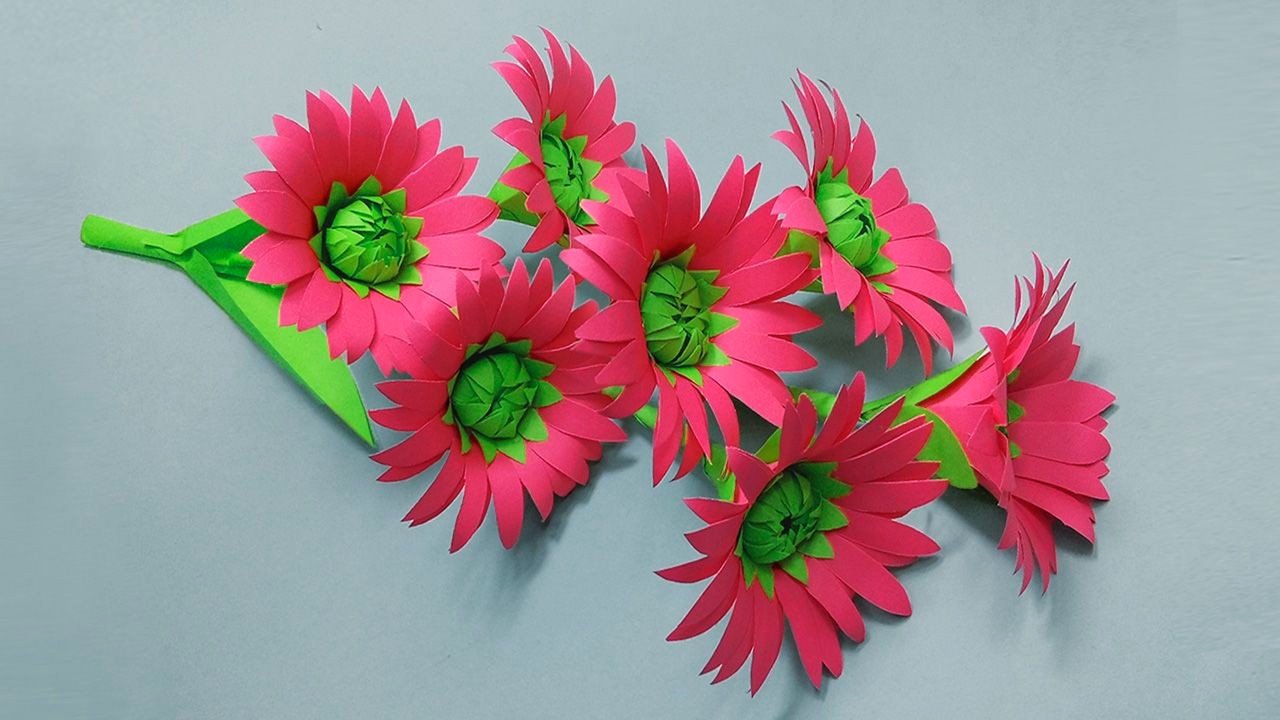 Cardstock flowers are a beautiful addition to any paper craft project, and they're easy to make! Just follow these simple steps:
Cut your cardstock into strips of equal width. The strips can be any length you like, but they should all be the same width.
Fold each strip in half lengthwise.
Cut slits along the folded edge of each strip, making sure not to cut all the way through to the other side.
Unfold the strips and curl them into circles, securing the ends with a bit of glue or tape.
Stack the circles on top of each other, alternating the direction of the curls.
Once you have a stack of circles, start shaping them into a flower shape.
Once you're happy with the shape of your flower, glue or tape the layers together.
Add a stem to your flower by wrapping a strip of green paper around a toothpick or skewer.
And that's it! Your beautiful cardstock flower is complete.
To make beautiful cardstock flowers, in another way, you will need:
-Card stock
-A sharp knife or scissors
-A hot glue gun
-Ribbon or wire (optional)
Start by cutting out a number of flower shapes from your 12×12 cardstock. You can freehand these, or use a template. If you are using a template, trace it onto your cardstock and then cut it out.
Once you have your flower shapes cut out, it's time to start shaping them. Using your fingers, gently curl the edges of the petals inward to give them a more realistic look.
Once you are happy with the shape of your petals, it's time to start assembling your flower. Take one petal and glue it to the center of your flower. Then, take another petal and glue it slightly overlapping the first petal. Continue doing this until all of your petals are glued in place.
Once your petals are in place, you can add a bit of realism to your flower by adding a stamen in the center. To do this, take a small piece of cardstock and roll it into a cone shape. Then, glue it in the center of your flower.
Your flower is now complete! If you want, you can add a bit of ribbon or wire to the stem of your flower to make it even more realistic.