Keeping your face clean is as important as getting a good night's rest! When you think about it, our faces are probably the dirtiest part of our bodies. In fact, without proper care, the dirt on your face can keep you from sleeping well, drive you up the wall and make getting ready for work difficult. You could spend hours washing your face in the morning and another half-day making sure it's not clogged with dirt.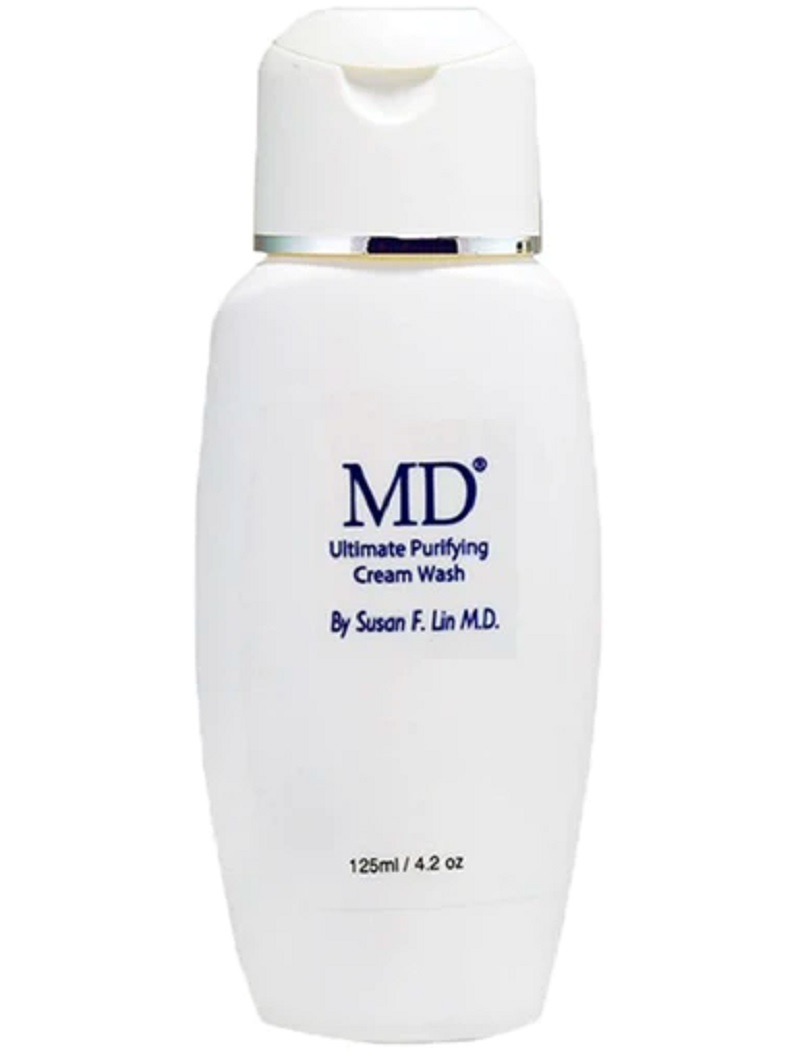 Achieving clean skin can be daunting at times. Nevertheless, one can leverage specific cleansing techniques to suit the skin type of each individual. People who struggle with acne or spots typically have dry, combination, or just oily skin types. Getting the best face cleanser is essential to keep your skin in the best health and prevent it from any potential damage.
We are all aware that maintaining beautiful, healthy skin takes work and frequent maintenance. But let's be honest—we get lazy and frequently neglect to keep up with our skincare habits. We only really look after our skin seriously when it's time for a particular event or outing!
Sought-After Tips To Clean Your Face
Every day, our faces are exposed to dirt, oil, grime, and makeup. It's a given that we all have puffy eyes and oily skin, so imagine how dirty our faces can get! When you think about it, most of us don't wash our faces every day. So here are some tips on keeping your face clean and dirt-free during the week and your skincare routine on the weekends.
Deep Cleansing
Start by examining your face to see if any makeup is still on there. Any remaining makeup can be gently removed using an all-natural makeup remover. A natural makeup remover restores dry skin and is gentle on sensitive skin. Start by gently rubbing your skin with a makeup remover in circular motions. Pay close care to delicate regions and difficult makeup. For hassle-free cleaning, merely use a damp tissue to wipe off.
To have clear, beautiful skin, you should regularly wash your face. Use a cleanser to thoroughly clean your face, then wipe the flaking skin with a soft cloth. Hot water must also be avoided because it breaks the skin.
Never Pop Pimples
It is interesting to note that a pimple is actually a sign of your body being healed. Pricking the pimple disturbs the healing process and lets loose the germ-filled liquids. This can further give rise to multiple pimples due to the risks of possible infections.
Popping pimples can also turn out to be a nightmare if the acne scars become stubborn and refuse to leave. It can cause you to have visible spots on the face after severe burnout. Thus, to achieve a clean face, always make sure to treat pimples medically and use authentic skincare products that bring relief to the discomfort.
Steaming
When you talk about the best face cleanser, steaming comes out to be an integral aspect of the process. You can use a facial steamer filled with hot water to steam your skin after it has been well-cleaned. Even better, for a moisturizing effect, include some essential oil in the water. When steaming, keep your head covered with a towel and place your face at a distance from the steamer. Steam for as much as your skin will allow and then use facial tissue to gently clean your face afterward.
Oily skin benefits from this phase. Additionally, steaming aids in the removal of impurities deep cleanses your skin, and removes blackheads and whiteheads. After steaming, begin removing the persistent blackheads with a blackhead remover. After that, use an ice cube to massage your face in circular motions to compress the pores and return the skin's temperature to normal.
Keep Changing Your Pillows
We're sorry to add laundry to your list of chores, but maintaining clean pillows is a top beauty tip. Acne can grow on pillowcases because it can retain dirt and germs from our skin, hair, and surroundings. To lessen the chance of breakouts, aim to change your pillowcase a minimum of once a week. It is essential to switch your sheets and pillows to avoid possible infection.
Prolonged usage of old fabric can give rise to increased chances of skin infections and irritation. It can also deprive your skin of moisture and make it flakier!
Moisturize Regularly
After a regular face wash, moisturizing is beneficial for all skin types. One must pick a separate moisturizer based on the individual's skin type. You should consult with a dermatologist to understand which type of moisturizer can suit your needs.
You must consider moisturizing as an essential aspect of your daily skincare regime. Make sure to put your trust in high-quality moisturizers that are safe on the skin. Additionally, you must always go for the products that suit your skin type. As a best practice, have a habit of going through the label and understanding the ingredients in the products. This can also safeguard you from the possible allergies that can arise due to particular elements.
Wrapping Up
People with sensitive skin are likely to respond better to medical cosmetics as these products do not irritate their skin cells. Additionally, you may use rose water and cucumber juice to make a homemade toner for your skin that helps keep the pH balance. Bathing, taking a shower, or washing your hands and face with exceptionally hot water can dry out or harm your skin. One can also leverage lukewarm water to prevent getting dry skin after their shower.
By washing your face twice a week, you can keep your skin hydrated and avoid problems like flakiness and irritation that are brought on by dry skin. Your skin becomes more radiant, and tanning and pigmentation are diminished. You must opt for the best cleansers for dry sensitive skin to keep your face clean at all times. Turn to MD and leverage the perfect skincare products made of natural ingredients. Head to their website and understand all about their products in detail!