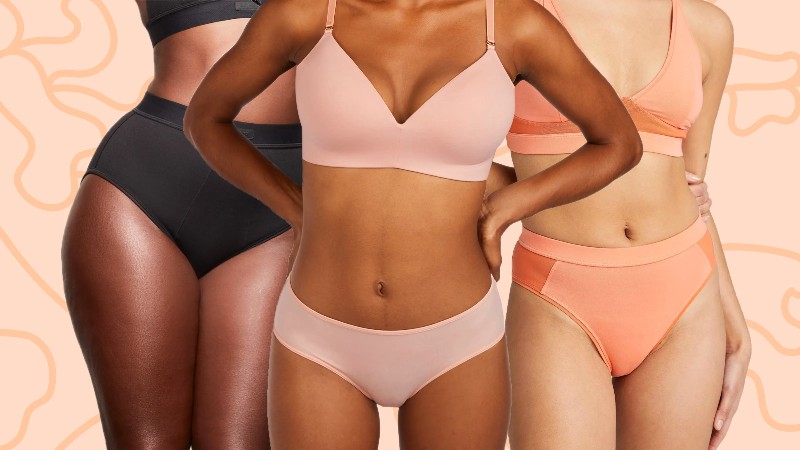 We are going to talk about panties and other underwear, shorties, sculpting bodysuits or sculpting panties. The way our underwear fits our body is also very important, as is the bra. If they squeeze us too tightly, leave marks and hurt us, it would show through our clothes and through our attitudes since we are not comfortable. It is therefore preferable to take one or even two sizes above. Choosing the right panties manufacturers is essential here.
Practical Color Advice
Bet on sure values, black, nude. Indeed, you can wear them with any type of clothing. You also have the choice of wearing colors, red, blue or others, but make sure you have clothes that camouflage them to avoid attracting embarrassing looks.
There are also seamless panties for women who don't like marks under their beautiful dress or under their jeans. Currently, many women wear their beautiful dress without panties to have a smooth line, but this is a choice. Everyone is free to do what suits them best.
Seamless Panties
Sculpting bodysuits, sculpting panties, shorties are very popular underwear for women of all ages. Manufacturers offer more and more models. If your legs need extra support, you can find some with short or long leggings that make small imperfections disappear.
You have the shirt with sculpting effect, with sculpting effect parts at the waist and belly, with integrated bra for optimal support up to large sizes. Next, the sculpting effect dress with adjustable and detachable straps. On this model, the part with sculpting effect is at the waist, hips and buttocks.
There are also models in case you want to obtain the sculpting effect only at the level of the belly and the hips. The belt model with a sculpting effect is ideal for you. The famous corset also has its effect, without forgetting a simple rising panty. Choose a slightly larger size directly to obtain a nice smoothing effect and to still be able to breathe well.
And the last one, for any woman who wants to have rounded buttocks like Brazilian buttocks. To put under tight clothing, push up panties or panties with a shaping effect that go up the buttocks. They will give you an irreproachable curved effect.
Push-Up Panties
Here is an example if you have an A, 8 or X-shaped morphology. Just like the high cut briefs the model with a sculpting effect will go well for your shape. It camouflages small imperfections in the lower abdomen, hips, buttocks and thighs. For V-, O- and H-shaped morphologies, the shirt or tank top model with a sculpting effect is more effective in giving you the smoothing effect you desire.
Where to Buy Underwear?
Shopping in local shops is very interesting. The advantage: you can easily get help from a professional salesperson, whether in a specialized shop or in big box stores. In recent years, manufacturers have continued to make efforts to offer good quality products with a wider range to their customers. You can therefore find your happiness there plus the service of qualified personnel.
Another way to buy lingerie is to shop online provided you are sure of the size and fit of the product. It is easier to buy on the internet a brand that you already know or a brand that adapts easily. The advantage of shopping online is that websites often offer products for around 30% less than small lingerie shops.